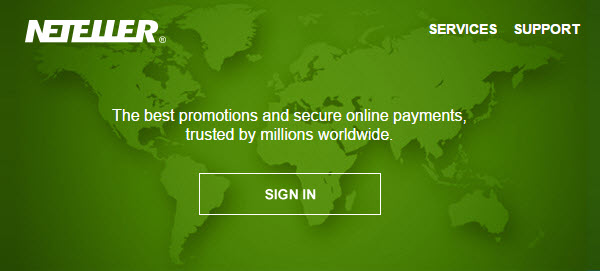 Depositing with Bitcoin
What is Bitcoin?
Bitcoin is a digital currency that allows you to quickly and easily add funds to your NETELLER Account from a Bitcoin app on your mobile phone, tablet or desktop computer.
How can I get started with Bitcoin?
In order for you to transfer Bitcoin currency to your NETELLER Account, you'll first need a Bitcoinaccount. To sign up with Bitcoin, register on the Bitcoin website.
What is the value of a Bitcoin?
The price of a bitcoin can unpredictably increase or decrease over a short period of time due to its young economy.
How do I acquire Bitcoins?
There are a few ways to get Bitcoins, either by Currency Exchange (provided by Bitcoinproviders), or trading goods and/or services in return for Bitcoins.
Is there a fee to deposit Bitcoin into my NETELLER Account?
Currently there is no NETELLER fee when you deposit Bitcoin into your NETELLER Account. However, Bitcoin may charge a fee.
Which countries can deposit Bitcoin into the NETELLER Account?
All serviced countries except the United States can deposit with Bitcoin.
What is the limit I can deposit with Bitcoin?
Below is the current Bitcoin limit for unverified NETELLER Accounts.
Below is the current Bitcoin limit for verified NETELLER Accounts.
What is the currency exchange fee using Bitcoin?
If your NETELLER Account is in AUD, USD, EUR or GBP, there is no FX fee for a Bitcoin deposit transaction.
If your NETELLER Account is in any other currency other than AUD, USD, EUR or GBP, the transaction will be processed in USD with the markup FX fee of 2.95%.
How do I transfer Bitcoins from my Bitcoin account to NETELLER?
Easy – Send bitcoin from your computer, tablet, smart phone or other device to anyone and anywhere in the world virtually.
Secure – Bitcoin verifies transactions with the same state-of-the-art encryption that is used in various military, financial and governmental website applications.
Open – Bitcoin is an open-source application. Bitcoin is maintained by a community of open-source developers.
Fair – Using the Bitcoin network is free with NETELLER.
Within the Money in section, click on the bitcoin deposit option.
Enter in the amount you wish to deposit
Confirm that all the details for this transaction are correct.
Selecting "Confirm" will launch the third-party processor and allow you to complete this transaction with Bitcoin. Be sure to allow pop ups on your browser.
A new window will load with a QR Code. QR code (abbreviated from Quick Response Code) is the trademark for a type of matrix barcode (or two-dimensional barcode).
You can either click on the "Pay with Bitcoin" blue button to launch a PC application that is linked to your Bitcoin account or you can scan the QR Code with a Mobile phone or Tablet QR code app.
Once you have paid using Bitcoin, you will get the following message
You will be able to view and confirm the transaction in the History section
You will also receive an email informing you that the transaction has been completed